29 Nov

6 Great Financial Investments for Your Home

6 Great Financial Investments for Your Home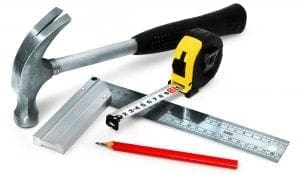 Homeownership is a wonderful way to build long-term wealth, as well as many other positive factors that impact our overall well-being. But deciding what improvements to make in your home, that are a good investment can be an overwhelming process. Here are 6 great financial investments for your home:
Curb Appeal: a first impression is a lasting one, and this starts with your home's curb appeal. For a simple, and affordable way to boost your home's exterior consider a pressure-wash. A new garage door is an investment that will pay off in the long run, as well as a fresh coat of paint.
Address Maintenance Issues Immediately: if your home needs major repairs, or even minor maintenance issues those items should be addressed immediately. Ignoring repairs can lead to bigger, and more expenses issues later.
A New Front Door: like a new garage door, a new front door not only improves the look of your home, but can add future resale value. Consider installing a steel door will increase your home's security and that also adds to your property values.
Clean Your Windows: a simple, but not always done home maintenance chore is cleaning the interior and exterior of your windows. Window washing services are reasonable in cost, or you can tackle this one with a good ladder and a few hours over the weekend!
Update Your Kitchen and Bathrooms: an updated kitchen and bathroom(s) have an excellent return on investment, and can create a space that you will enjoy for years to come. You don't have to spend thousands on updates either. Consider making small changes, like a new vanity, or new flooring in your kitchen, or a fresh coat of paint.
New Appliances: installing new appliances, especially energy-efficient appliances can save you money and modernize your kitchen and bathrooms!
As always, you should consult an expert in your area for tips and suggestions on what is the best financial investments for your home. If you are considering hiring an expert to handle these 6 financial investments in your home, we can help!
For more than forty years, Knipp Contracting has been helping homeowners like you maximize their property values, while creating a beautiful space that you can enjoy for years to come. Our experienced team members are standing by, ready to assist you today. We look forward to hearing from you soon!
Knipp Contracting
info@knippcontracting.com
623-561-0803
www.KnippContracting.com