06 Oct

Grocery Stores Rethink Space

Grocery Stores Rethink Space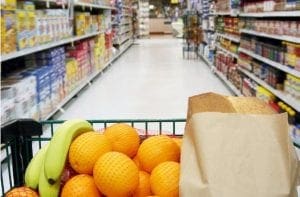 As online shopping increases, grocery stores are rethinking their space and offering alternatives for shoppers such as home delivery and pickup points. If popular supermarkets don't adjust for the changing climate, someone else will, like the e-commerce giant, Amazon.
Major food retailers like Walmart and The Kroger Co. are investing large sums into digital-ordering technologies, building store pickup points for online orders and implementing more home-delivery systems. Another new trend is reserved parking spaces for customers picking up the orders they placed online to streamline the shopping process. In the food retail industry, there hasn't been anything this big to happen since the introduction of bar codes.
Grocery stores have every reason to jump on the online shopping trend, as e-commerce is the fastest-growing channel in 2017, according to Inmar Analytics, with sales up 27 percent compared to the previous year.
In north Chicago, Walmart proposed the first ever pickup-only store. This location would be the retailer's largest pickup-only site, as more than 41,000 square feet, most of which would be used for inventory storage. Customers would order groceries online using the Walmart app or website. The location would have twenty-four pickup stalls to handle nearly 2,000 pickups daily.
To read the full article: https://www.bisnow.com/national/news/retail/grocery-stores-rearranging-themselves-to-compete-with-online-grocers-93544
For more than forty years, Knipp Contracting has been helping homeowners and investors like you maximize their property values, while creating a beautiful space that you can enjoy for years to come. Our experienced team members are standing by, ready to assist you today. We look forward to hearing from you soon!
Knipp Contracting/Knipp Commercial
info@knippcontracting.com
623-561-0803
www.KnippContracting.com
www.KnippCommercial.com