18 Feb

Flipping Luxury Homes, Still on the Rise but Lower Than Before the Recession

Flipping Luxury Homes, Still on the Rise but Lower Than Before the Recession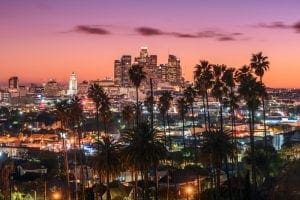 According to data from realtor.com flipping luxury homes is still on the rise, but not at the same pace as before the recession.
In the U.S. markets, last year 2.6 percent of homes valued over $1 million were flipped, as compared to 2.2 percent in 2017. In markets were at least twenty luxury homes were flipped, sold for more than $1 million, selling twice within the year for a profit.
"Almost all the markets we looked at are showing a slight increase in the frequency of flips, but taken in the context of overall flipping, it's still very low compared to 10 years ago, even in the luxury sector," explained Javier Vivas, director of economic research at Move.com, which operates realtor.com.
Experts believe that house flipping in the early 2000s contributed to the housing bubble, and today banks are exercising more caution when qualifying jumbo home loans. House flipping is at a 10-year high across the country, but mostly for homes valued in the low-million-dollar range. In the past decade, there has been a decline in luxury home investors flipping properties however 2018 did see an increase, with fourteen of the fifteen markets that realtor.com surveyed saw a rise in the number of flipped homes.
The markets in Los Angeles, Long Beach and Anaheim has the most gains, and topped the list for the second year in a row, with an increase in the number of luxury home flips – up from 3.4 percent in 2017 to 4 percent last year.
"L.A. has finally become a worldwide, destination city where wealthy people want to invest in real estate," Mr. Arana, broker with The Agency in Los Angeles said. "Tech companies are moving in, there's been a gigantic investment in the new football stadium, George Lucas is opening a new museum, and there is incredible growth and development downtown."
In New York Cities, according to the data from realtor.com, there were only 150 properties above the $1 million price pointed that were flipped, but this was an increase of 0.6 percent from 2017 data.
For more than forty years, Knipp Contracting has been helping homeowners and investors like you maximize their property values, while creating a beautiful space that you can enjoy for years to come.
Are you ready to make an investment in 2019? Our experienced team members are standing by, ready to assist you today. We look forward to hearing from you soon!
Knipp Contracting/Knipp Commercial
info@knippcontracting.com
623-561-0803
www.KnippContracting.com
www.KnippCommercial.com
Source: https://www.realtor.com/news/real-estate-news/luxury-house-flipping-rise-still-lower-recession/