24 Apr

New Home Sales on the Rise for the First Quarter of 2019

New Home Sales on the Rise for the First Quarter of 2019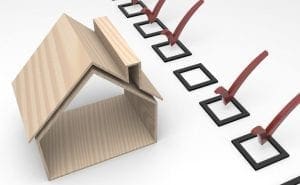 According to reports released by HUD and the Census Bureau new, single-family home sales increased almost 5 percent on a monthly basis (692,000). The months' supply improved by 6.0 which indicates the housing market is stabilizing after the fall off last year when interest rates increased.
New home sales are running 1.7 percent higher for the first quarter of 2019, when compared to the first quarter of 2018. However, in the South region (the largest region) sales were up by 9.6 percent but sales in the West were down by 5.9 percent, the Midwest down by 8.1 percent and the Northeast by 17.6 percent.
The March data reveals the challenge of affordable housing however March sales grew at lower price points. In March of 2019, 50 percent the new home sales were priced under $300,000 when compared to 2018, new home sales for March only 39 percent were priced below $300,000.
The new home inventory has stabilized between 340,000 and 350,000 in the recent months, when compared to March 2018, when new home inventory was only 297,000. The months' supply has fallen from 7.4 in December of 2018 to a more normalized 6.0 in March of 2019.
Ready to start your next real estate development project? We can get you started! For more than forty years, Knipp Contracting has been helping homeowners and investors like you maximize their property values, while creating a beautiful space that you can enjoy for years to come. Our experienced team members are standing by, ready to assist you today. We look forward to hearing from you soon!
Knipp Contracting/Knipp Commercial
info@knippcontracting.com
623-561-0803
www.KnippContracting.com
www.KnippCommercial.com
Source: http://eyeonhousing.org/2019/04/new-home-sales-rise-in-march-with-lower-rates/