20 May

Does Your Commercial Building Need Improvements

Does Your Commercial Building Need Improvements?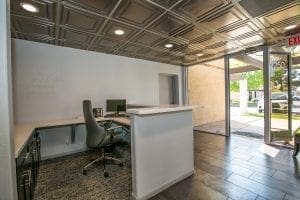 Does your commercial building need improvements? Do you know about tenant improvements?
Tenant improvements are changes made to a commercial property or building and typically done by the landlord unless otherwise negotiated in the terms of your lease agreement. The cost of tenant improvements is negotiated between the landlord and the tenant, and will be spelled out in your lease agreement. However, depending on the landlord and the terms in your lease, you may be able to renegotiate these costs or receive a reduction in rent costs, if it means you will be extending your time in the space.
These improvements are done to benefit the tenant and the tenant's needs in the space. Tenant improvements can include flooring, wall coverings or paint, updated bathrooms or kitchens, new ceilings, replacing air conditioning units, private cubicles, and any other interior items found in a commercial or industrial building.
Although the costs are negotiated, the tenant typically has a say in who is hired and what is done for building improvements. Tenant improvements can run between $5.00 and $25.00 per square foot, but the final cost will depend on how the work that is being done, and the materials selected.
If you are considering tenant improvements, whether you are a landlord or a tenant, let our forty-plus years of construction experience help you make it a rewarding experience. We know that most important part of any commercial construction project is time and money, and our goal is to provide accurate bids, specific timelines, while offering the latest trends and technology available.
Please feel free to visit us online at www.KnippCommercial.com and look at our online portfolio. Our experienced team members are standing by, and ready to assist you with your tenant improvement project.
Knipp Contracting/Knipp Commercial
info@knippcontracting.com
623-561-0803
www.KnippContracting.com
www.KnippCommercial.com