17 Jun

What it Takes to Qualify for a Commercial Loan

What it Takes to Qualify for a Commercial Loan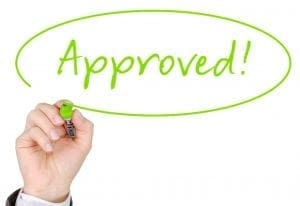 The process for applying for a residential home loan and a commercial building loan, live in two different worlds. Commercial underwriters may take into consideration other factors beyond your personal credit score. If you are planning to apply for a commercial loan, here are a few factors you need to know and why they are important to the lender.
Business Trends: an underwriter needs to understand your business as best they can before approving a commercial loan. Trends that could impact your business' success or failure are important components they will want to know about. Seasonal trends are common but understanding them is important for a lender, so they have the full scope of your business.
Collateral: collateral is a term that refers to a piece of property which can be a physical building or sometimes it is collateral in the form of accounts receivable. It is important that the type of collateral you are offering matches the loan type you want. For example, a line of credit is typically secured by a business' accounts receivable because they bridge the gap in the cash flow cycle. Other loans, such as term loans maybe tied to business equipment or brick and mortar storefronts.
Company Balance Sheets: working capital is your business' current assets minus its current liabilities and a healthy balance sheet is tied to your working capital, as well as your company's equity and low debt. A commercial underwriting wants to know: can your business withstand a financial setback and continue to move forward?
Profitability: profitability is an important factor that underwriting reviews. Cash flow or the ability to cover the business's monthly and annual expenses is a must. A rule of thumb often used by commercial underwriters is a cash flow coverage of 1.25x. For example, this means that for every $1.00 in loan payment (P&I) your company should generate a cash flow of $1.25 to cover the loan cost.
Your Personal Credit: just like applying for a residential loan, strong personal credit will be a factor when applying for a commercial loan. Having a strong credit score accompanied by low debts and some liquidity will be viewed favorably by a commercial underwriter.
Your Management Team: the success of your business hinges on the strength of your management team and an underwriter will want to know things such as:
What is the industry experience of your management team?
How long have they worked for your company?
Do they understand your company's finances?
Do they understand your company's competitive advantages or possible implements?
For more than forty years, the Knipp name has been helping landlords and investors with their real estate development needs. We invite you to visit us online at www.KnippContracting.com or www.KnippCommerical.com and view our portfolio.
Whether you are looking to renovate your existing commercial building or break ground on a new commercial real estate project, our team of experienced experts are ready to help you with all your construction and real estate development needs. We look forward to hearing from you soon!
Knipp Contracting/Knipp Commercial
info@knippcontracting.com
623-561-0803
www.KnippContracting.com
www.KnippCommercial.com