08 Jul

Housing and Mortgage Trends for Second Half of 2019

Housing and Mortgage Trends for Second Half of 2019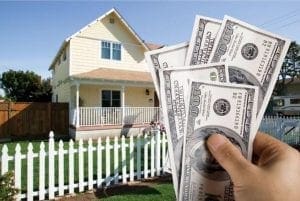 The first two quarters of 2019 were a surprise in the mortgage industry, as rates were not expected to drop. Millions of homeowners could benefit from the unexpected low rates by refinancing. Other housing predictions were on target, such as a continued shortage in the amount of homes for sale, however home prices have not gone up nearly as fast as they have in recent years. According to NerdWallet, here are a few housing and mortgage trends to watch out for in the second half of this year.
Demand for more homes: since August of 2012, it has been a seller's market however we will start to see a change as more homes come onto the market in the second half of the year. Buyers have more choices, with an increase of 30,000 resale homes on the market and an additional 33,000 in new single-family homes.
Prices will continue to go up: experts predicted prices would continue to go up this year, however at a slower pace, and so far that prediction has been accurate. A review of a year-over-year data shows that price increases were less than four percent."Home price appreciation will slow down — the days of easy price gains are coming to an end — but prices will continue to rise," says Lawrence Yun, chief economist for the National Association of Realtors. The NAR predicts that home prices will continue hitting the brakes and that year-end prices will be 2.2% higher than at the end of 2018.
Low interest rates will continue: the National Association of REALTORS, Fannie Mae and Freddie Mac all agreed that mortgage rates would go up, however they have not so far this year. Forecasters are now predicting the 30-year fixed mortgage rate will remain low throughout 2019, not changing by much.
Home affordability still a challenge: although the increase of home values has slowed, there is still a challenge in home affordability, especially for first-timer home buyers."While affordability is much better than we expected it to be, rising prices have offset much of the benefit of lower mortgage rates," says Danielle Hale, chief economist for Realtor.com. "What that means for the individual buyer is that their monthly payments might be roughly the same as if you had bought a year ago."
Bigger new homes: the median home size went up in the first quarter of 2019, and year-over-year median new home prices followed the increase in size, to a sharp increase of $342,200 which is an increase of 8.8 percent in the last twelve months.
The spotlight is on first-time home buyers: there is a lot of demand with the first-time home buyer sector which roughly three million people who have delayed buying a home over the last ten years, according to Tian Liu, chief economist for Genworth Mortgage Insurance.Those buyers are "reaching that age when they can no longer delay," Liu says. "Their housing needs are really catching up with them. It doesn't feel right to be raising a family in a rental apartment. They want to own their place. So I think those drivers will be very significant for the next few years."
Overpriced sellers could struggle: home sellers should not count on bidding wars, especially in the move-up home product. One-third of home buyers are first-timers so those homes priced above the median price point will need to be priced competitively and offer incentives to buyers.
To read the full report from MSN.com, click here.
For more than forty years, the Knipp name has been helping landlords and investors with their real estate development needs. We invite you to visit us online at www.KnippContracting.com or www.KnippCommerical.com and view our portfolio.
Whether you are looking to renovate your existing commercial building or break ground on a new commercial real estate project, our team of experienced experts are ready to help you with all your construction and real estate development needs. We look forward to hearing from you soon!
Knipp Contracting/Knipp Commercial
info@knippcontracting.com
623-561-0803
www.KnippContracting.com
www.KnippCommercial.com