17 Aug

Where are America's Hottest Markets?

Where are America's Hottest Markets?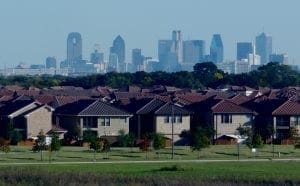 The numbers for July 2019 are in and the hottest markets in America are not the big named cities that most might expect to find. According to realtor.com data these unsuspecting smaller metro-areas offer affordability for homeowners.
Many of those that made the list have undergone revitalization but while they are smaller, they are located within a convenient distance to larger metro-areas. An example is Sacramento, which is only ninety miles from San Francisco with a median home price that is nearly half of what it cost to own in the Golden Gate City.
The hottest markets in America have a decent economy and they are producing job opportunities. "They have lower home price tags, and they have more start homes than other markets." Said Javier Visas, the director of economic research for realtor.com.
So which town claimed the number one spot? The industrial town of Fort Wayne, IN! This area has been on the rise for a few years now and still have a robust manufacturing sector plus a blooming artist vibe. Those factors put Fort Wayne in the eye of home buyers, who are now making this hottest market in America.
Who else made the list? Here is the top twenty of the hottest markets in America.
Number 20: Akron, OH
Number 19: Sacramento, CA
Number 18: Omaha, NE
Number 17: Buffalo, NY
Number 16: Elkhart-Goshen, IN
Number 15: Dayton, OH
Number 14: Vallejo-Fairfield, CA
Number 13: Monroe, MI
Number 12: Yuba City, CA
Number 11: Janesville-Beloit, WI
Number 10: Spokane, WA
Number 9: Colorado Springs, CO
Number 8: Manchester, NH
Number 7: Kennewick, WA
Number 6: Lafayette, IN
Number 5: Midland, TX
Number 4: Pueblo, CO
Number 3: Columbus, OH
Number 2: Rochester, NY
Number 1: Fort Wayne, IN
For more than forty years, the Knipp name has been helping landlords and investors with their real estate development needs. We invite you to visit us online at www.KnippContracting.com to view our portfolio.
Whether you are looking to renovate your existing commercial building or break ground on a new commercial real estate project, our team of experienced experts are ready to help you with all your construction and real estate development needs. We look forward to hearing from you soon!
Knipp Contracting/Knipp Commercial
info@knippcontracting.com
623-561-0803
www.KnippContracting.com
Source: https://www.realtor.com/news/trends/july-2019-americas-hottest-and-most-unexpected-real-estate-markets/