01 Sep

Construction Financing Options

Construction Financing Options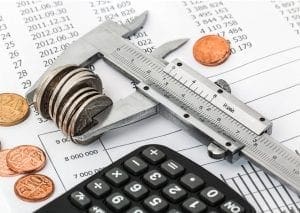 If you are considering a loan for your next construction project, here are five tips to help you with financing options.
Have a well-planned project: each lender has its own parameters of what is an acceptable loan-to-cost ratio, but they will take into consideration several factors. You will need to have an all-in budget that includes a breakdown of development costs, such as the project's hard costs (physical construction of the building), cost of the land, and soft costs (architectural and engineering expenses, legal fees, permits, insurance, taxes, etc.). There needs to be enough detail that a lender can determine if the costs to develop the project are reasonable.
Know your market: where you plan to build your project is a crucial component and knowing the local trends will help your chances of getting finances. Study information such as fluctuations in demand, peak travel seasons and any other factors that could impact the success of the building you plan to fund. Find out about upcoming demands on the horizon, such as a new sports team in town, the potential opening of an Amazon HQ2 or other significant positive changes to the area. Do your research!
Assemble a competitive set: as a developer, you need to know who your competition is. Once you have identified your competition, historical operating data can be obtained through a number of different sources to assess positive or negative trends and provide critical data for the operation projections.
Prepare an executive summary: don't submit a lengthy, overwhelming report to a potential lender. Instead, prepare a concise overview of the proposed hotel project. Include the sponsor's background, and experience as it relates to the type of hotel project.
Be prepared: the proposal that has the best success at being approved is the one that is best prepared with the ability to close within a 60-day period. This means that your construction plans, final project costs and construction permits need to be filed. In addition, knowing the loan terms that work best for your construction project and the obligations you will be committing to, is a wise idea. An investor who is prepared to contribute their own funds to the project will be more attractive to a lender.
For more than forty years, the Knipp name has been helping landlords and investors with their real estate development needs. We invite you to visit us online at www.KnippContracting.com to view our portfolio.
Whether you are looking to renovate your existing commercial building or break ground on a new commercial real estate project, our team of experienced experts are ready to help you with all your construction and real estate development needs. We look forward to hearing from you soon!
Knipp Contracting/Knipp Commercial
info@knippcontracting.com
623-561-0803
www.KnippContracting.com