22 Oct

5 Types of 'Fix-and-Flip' Loans Available

5 Types of 'Fix-and-Flip' Loans Available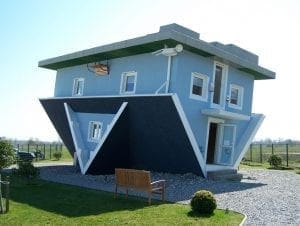 Considering a real estate investment in a 'fix-n-flip' but not sure how you will finance it? Here are five types of loans available today.
The hard money loan: these loans are often called "rehab loans" but typically a short-term loan intended specifically for real estate investments. A hard-money lender could be an individual or a group of investors, or in some cases a mortgage broker who uses personal funds. Short-term loans such as a hard-money loan may see an interest rate of 12 to 21 percent and in a term of six months to one year. Down payment requirements will vary depending on the lender loaning the funds.
Cash-out refinances: does your current home have equity? A cash-out refinance of your current equity is another option to finance a 'fix-n-flip' property. Keep in mind you will be financially responsible for your original note on your property plus whatever you "cash-out" which would be rolled into a new loan with a new interest rate and length of pay-back time.
Home equity loans or line of credit: similar to a cash-out refinance, a equity loan or line of credit also uses the equity in your home as leverage. You would be responsible for the first mortgage, as well as a second mortgage, or what would be called a HELOC (home equity line of credit).
Investment line of credit: an investment of credit is also called an "acquisition line of credit" – similar to a HELCO but it is used solely for buying an investment property. These loans have shorter terms and usually require a payback within eighteen to twenty-four months. An experienced 'fix-n-flipper' may find these types of loans attractive.
Crowdfunding: crowdfunding is "peer to peer" lending where funds are contributed by a large number of people. "The biggest benefit we offer is flexibility and a national focus," says Nav Athwal, chief executive officer of RealtyShares, a San Francisco–based company that finances investment properties in thirty-five states. With RealtyShares, funds come from more than 38,000 high net worth individuals who invest in a specific transaction for as little as $5,000.
Whether you are looking to renovate your existing commercial building, or break ground on a new commercial real estate project, our team of experienced experts are ready to help you with all your construction and real estate development needs. We look forward to hearing from you soon!
Knipp Contracting/Knipp Commercial
info@knippcontracting.com
623-561-0803
www.KnippContracting.com