08 Oct

Top 10 Cities with the Highest Rent Increases in 2019

Top 10 Cities with the Highest Rent Increases in 2019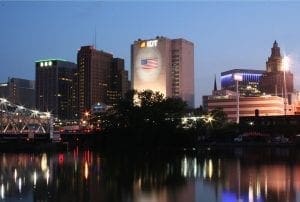 In a recent studied done by Apartment Guide, researchers broke down the numbers by the price trends in the country's 100 most populated metro-cities. The data revealed an increase in rent for all three quarters of 2019, with Newark, New Jersey in the lead with thirty percent.
"The major surprises for me from the research was the Newark percentage increase. Cleveland's rents also headed upwards," notes Apartment Guide's Managing Director Brian Carberry. "An ongoing trend we are seeing is younger people who want to live in big cities going back to dorm-style living.  Today about a third of renters are living with roommates," he adds.
Here is the list of the top ten cities with the highest rent increases, listed from ten to number one:
Sacramento, CA.
9. Fort Worth, TX.
8. Long Beach, CA.
7. Cleveland, OH.
6. Albuquerque, N.M.
5. Fort Wayne, IN.
4. North Las Vegas, NV.
3. Anchorage, AK.
2. Stockton, CA.
1. Newark, NJ.
Newark, NJ., once known for the crime and grime has undergone a resurgence. For those who can no longer afford the big Apple, this metro-area appeals to those folks wanting an easy commute. The rents, however, have increased 30.6 percent this year – fetching on average $2,004.73 for a one-bedroom.
To read the full report, click here.
For more than forty years, the Knipp name has been helping investors with their real estate development needs. We invite you to visit us online at www.KnippContracting.com to view our portfolio.
Whether you are looking to renovate your existing commercial building or break ground on a new commercial real estate project, our team of experienced experts are ready to help you with all your construction and real estate development needs. We look forward to hearing from you soon!
Knipp Contracting/Knipp Commercial
info@knippcontracting.com
623-561-0803
www.KnippContracting.com