02 Mar

The Knipp Name, the Name You Trust

The Knipp Name, the Name You Trust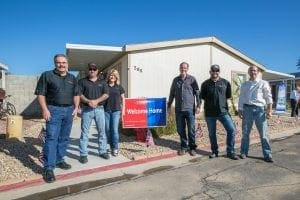 The team at Knipp Contracting/Knipp Commercial prides themselves on providing the highest quality construction and being the name you trust in the industry. Our experienced team is among the best, boasting extensive backgrounds and reputations in the industry, with portfolios highlighting ground-up construction, schools, church renovations, restaurants and office improvements.
The consistent, high-quality workmanship and client-relations, has allowed the Knipp name to expand from our corporate office in Arizona to states across the U.S. We take pride in our work and client relationships, whether local or nationally and we are here to assist with your project, no matter how big or small.
But don't take our word for it! Here are a few of the things our clients are saying.
"I have known Wally Knipp for several decades and have always found him to be passionate about delivering quality projects in a timely manner." – Tony Burgarello CCV Executive Pastor
"Always in contact with me, keeping me up to date on all aspects of the job, and handled everything in a professional manner. We feel Confident that Knipp Contracting will do an outstanding job for anyone or any business." – The Keehns
"It has been an exciting two months (June and July) of construction on our school campus. Actually, it has been quite remarkable, especially with the improvements and changes that have taken place, all in a matter of two months. Ken saw that our campus was being taken care of and that the work assigned was being completed in a safe and timely manner. The Knipp team was there every step of the way and having the project completed in order for the school to begin on time" – Mrs. Margaret MacCleary M.E.d. Principal Most Holy Trinity Catholic School
For more than forty years, the Knipp name has been synonymous with quality construction and integrity, while helping homeowners and investors like you maximize their property values, in a beautiful space that you can enjoy for years to come. Whether you are looking to renovate your existing commercial building or break ground on a new commercial real estate project, our team of experienced experts are ready to help you with all your construction and real estate development needs.
We look forward to hearing from you soon!
Knipp Contracting/Knipp Commercial
info@knippcontracting.com
623-561-0803
www.KnippContracting.com
www.KnippCommercial.com