Wally Knipp is founder and CEO of Knipp Contracting. Wally has taken a keen interest in furthering the professionalism and integrity of the building industry.
Prior to Knipp Contracting, Wally managed SelectBuild Az, an integrated Concrete, Plumbing, framing, HVAC, window, Millwork and truss company. With this experience, managing businesses and trade organizations alike, He is also a recognized expert in the field, serving as a guest speaker for consumer and trade events on the building and investing processes.
Wendy

Knipp

Executive VP of Marketing
Ms. Wendy Knipp has been the face of Knipp Contracting as Co-Owner and Executive Vice President of Marketing since 2010. Wendy directs corporate communications, customer relations, and business development for the family-owned business, which operates in sixteen states across the nation, with integrity and an incredible talent for building relationships.
Prior to leading all marketing and social media initiatives for the custom home and remodeling company, Wendy was founder and owner of her own successful business venture, Wendy's Windows, employing a workforce of over 30 employees. For over 18 years, Wendy's model home-cleaning company worked in conjunction with Arizona's top builders, such as: Shea Homes, Standard Pacific, and Pulte Homes, in more than 75 communities.
William Pat

Hall

Managing Member Las Vegas
Pat started in the construction industry in 1985, primarily in residential and light commercial remodeling. He formed Hall Construction, a general contractor in Washington and Idaho building custom homes.
Pat moved to Las Vegas in 1995 to begin working with Knipp Brothers Industries as an engineered component designer. He went on to become General Manager of truss and lumber operations supplying national residential builders, multifamily units and local commercial projects.
In 2009, he formed Knipp Contracting of Nevada with Wally Knipp and Mike Kearney specializing in residential and commercial remodeling. Pat manages Nevada operations, which includes projects for churches, golf course facilities, restaurants, healthcare facilities, retail offices and multifamily units.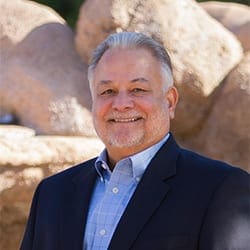 John

Luke

VP of Finance and Risk Management
John brings forty years of home building management, land acquisition, land planning & entitlement, land development, and private funding experience to the management team.
John spent twenty years of his career at the Estes Homebuilding Company where he served as the Vice President and General Manager of the Phoenix Division. He was responsible for the Division's operational and financial performance and focused on land acquisition, land planning & entitlements, and product design for the Division.
John managed the acquisition of thousands of acres for Estates Homebuilding, frequently guiding processes that required the full scope of land planning, entitlements, horizontal development, home design, model park merchandising, and home construction activities.
Wes

Cannon

Regional Manager - East Coast
Wes has been in the construction industry for 15 years dealing mostly in SFR remodeling, light commercial, and REIT rehabs/flips. Wes started out in the roofing business early on and that lead into his beginnings with FHA/HUD rehabs working with the largest contractor in GA doing FHA work. In 2007 he ran operations for a large GC that specialized in flips for local investors and rehabs for some of the larger REIT's in the business.
As Regional Construction Manager for Knipp Contracting Wes oversees the field personal in multiple states and is constantly working on building great customer relationships. Wes has been with Knipp Contracting going on three years.
Mike

Knipp

VP Field Operations
Mike began his homebuilding career as a teenager over 25 years ago. Mike served as a superintendent for Pulte Homes and later became an Area Manager for Standard Pacific Homes. Mike managed up to 12 communities and 36 superintendents at one time in the most profitable and productive region in the state during the Arizona housing boom before joining Knipp.
As Vice President of Field Operations, Mike oversees the completion of all jobs by ensuring quality control and monitoring the day-to-day construction operations.
Jeff

Cross

VP Process and Development
Jeff oversees all of process and development for Knipp Contracting. Jeff has been in construction since 1990 working in all aspects of the business Jeff has been able to put process in place for the growth and development of Knipp Contracting. Jeff is married to Heather and reside in Arizona. Jeff and Heather have three children, Jeff, Ashley and Timm.