28 Jan

Opportunity Zone Investments Are a Hot Topic in Commercial Real Estate

Opportunity Zone Investments Are a Hot Topic in Commercial Real Estate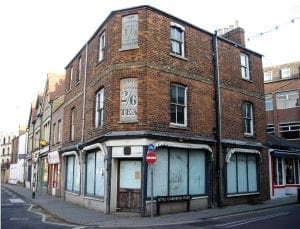 Opportunity zone investments are a hot topic in commercial real estate currently, but which markets are the best target for this type of investment?
While experts are saying it is too early to predict the level of investor interest in opportunity zones, there are some recent reports that those who have invested so far are paying a premium for these opportunities. In the Seattle-metro area, a couple properties fetched a five to ten percent premium due to the location in an opportunity zone.
Opportunity zones allow an investor to defer and reduce taxes on capital gains, while building equity in real estate assets and improving low-income, distressed communities. What makes an opportunity zone? According to the U.S. Treasury, there must be a poverty rate of more than thirty-two percent, median family income approximately thirty-seven percent below the area and an unemployment rate nearly 1.6 times higher than the U.S. average.
Opportunity zone investments offer a capital gains deferment until 2026, depending on how long the investment is held. For example, a ten percent defer if the property is held for five years, and an additional five percent if held for seven years (a total of fifteen percent of the original capital gains tax).
According to Jim Achen Jr., vice president and broker for the Phoenix location of Transwestern, the biggest benefit of opportunity zoned properties is the tax-exemption. If the property is held for at least ten years, any capital gains realized from the future sale of the property will be tax-exempt.
Opportunity zones located near existing, active office markets are most likely to see the greatest leasing interest. Urban downtown submarkets are designated as opportunity zones, however those opportunities are limited. The majority of opportunity zones are located in low-density suburban, commuter locations, with higher housing and transportation costs, a greater source of greenhouse gas emissions and lower quality of life.
The top opportunity zones, according to LOCUS for smart growth investments include, Portland, OR., downtown Oakland, CA., downtown Seattle, WA., Philadelphia's Center City East and Baltimore's Inner Harbor. Opportunity zones in New York, Los Angeles, the Bay Area, Miami and Seattle-metros have dominated the top rankings for office and retail rents and growth premiums. In the top ten, includes Kansas City, MO., Philadelphia, Silver Springs, MD., downtown Houston, Sacramento, Portland and Phoenix, Arizona.
To read the full article, click here.
For more than forty years, Knipp Contracting has been helping homeowners and investors like you maximize their property values, while creating a beautiful space that you can enjoy for years to come.
Are you ready to make an investment in 2019? Our experienced team members are standing by, ready to assist you today. We look forward to hearing from you soon!
Knipp Contracting/Knipp Commercial
info@knippcontracting.com
623-561-0803
www.KnippContracting.com
www.KnippCommercial.com